Sustainability Committee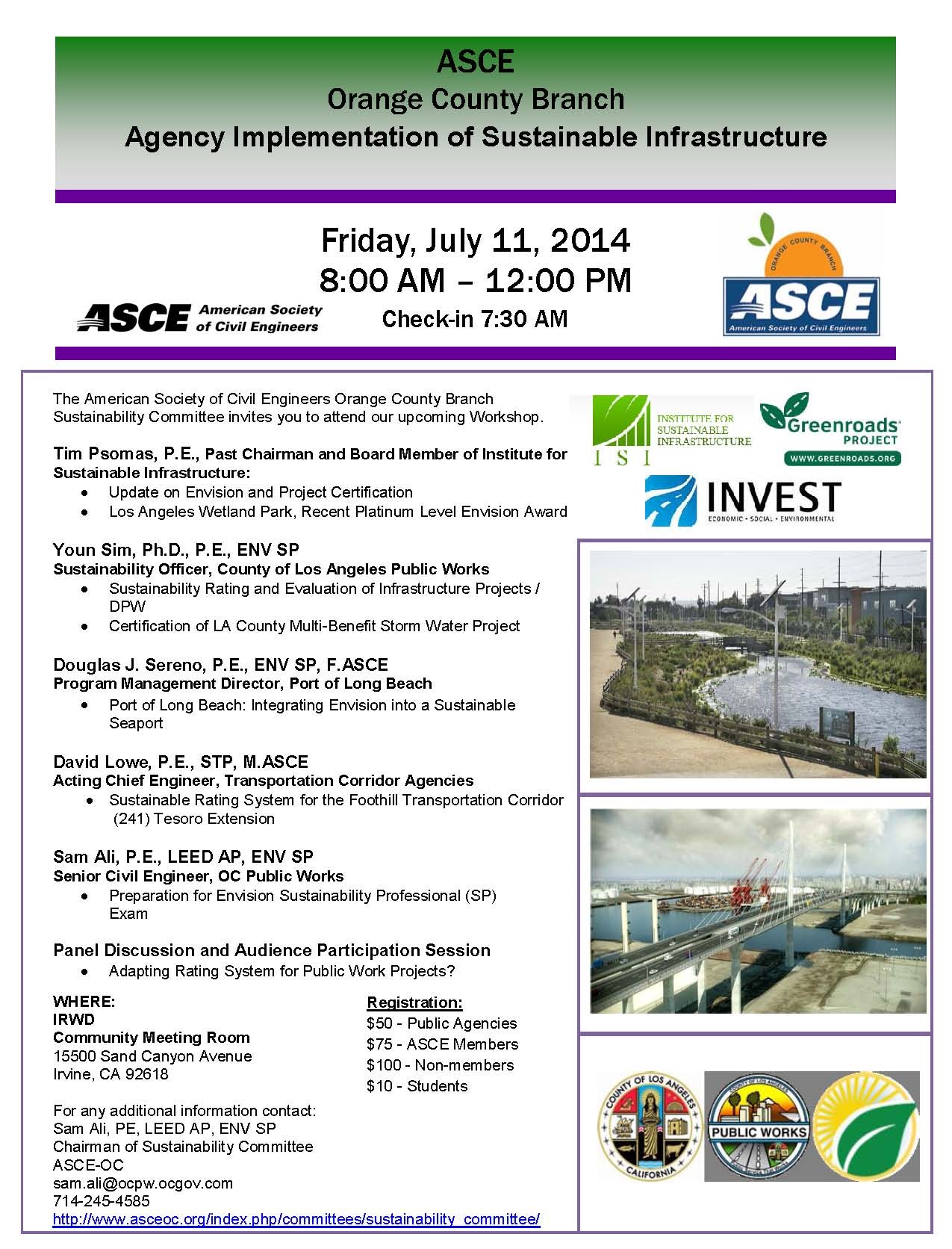 Vision
The ASCE Los Angeles Section Sustainability Committee is an agent for enhancing our community and our quality of life through environmentally, socially, and economically responsible civil engineering practices within the Los Angeles Section in a manner consistent with the purposes of ASCE.
Mission Statement
The ASCE Los Angeles Section Sustainability Committee will:
Promote, practice, and advocate sustainability principles through professional development, innovation, and outreach activities within the Los Angeles Section.
Lead the civil engineering community in the Los Angeles Section to become practitioners of sustainable civil engineering principles and practices.
Generate ideas and to identify potential opportunities and strategies that will expand and enhance the leadership role of ASCE Los Angeles Section in advancing science, engineering and technology and in building capacity for sustainable development in a local perspective.
Use partnerships and coalition building opportunities that will promote and encourage sustainable engineering education and practice.
Facts
The Sustainability Committee held its first organizational meeting on March 13, 2008. The Committee currently has over 10 members. The Committee is working to increase our contacts with Planners and Architects as the effort to bring sustainability into the mainstream. The efforts to bring sustainability into civil engineering must be cooperative in nature and should start within in the very early stages of project conception.
The Sustainability Committee currently meets monthly by teleconference call on the third Thursday of each month from 12PM to 1PM Pacific Time. Please contact Paul Callaway at [email protected] for information on joining in on these conference calls.
The Committee is currently working to gather information on and to highlight projects that have incorporated sustainable aspects into their design, construction and operation. We are currently collecting information on sustainable projects by asking Section members to submit sustainable projects they have information on to this committee so they can be used as examples of sustainability in Civil Engineering. The committee is planning to evaluate the submittals and use the best examples of sustainability on our webpage and we will award certificates of merit to the projects that are highlighted on our webpage. If you know of any projects that have incorporated sustainable aspects and want to bring them to this Committee's attention for consideration for use on our webpage, please contact the committee chairman, Paul Callaway, at [email protected].
The ASCE is currently working with the American Council of Engineering Companies and the American Public Works Association on an exciting new project. This project is the formation of the INSTITUTE FOR SUSTAINABLE INFRASTRUCTURE. The ASCE is also working on developing a new online Certificate Course, Fundamentals of Sustainable Engineering (FSE). We have include some information about this in the information section of this webpage.
LINKS
2014 Awards
The 2014 Award nominations are now open. Click here to read more or submit a nomination.
Centennial Video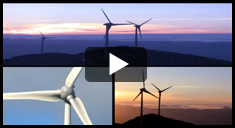 The American Society of Civil Engineers, Los Angeles Section, will be celebrating its 100th Anniversary in the Year 2013. View the video.
Upcoming Events
Current Newsletter