Historic Civil Engineering Landmarks of the LA Section
Since its formation in 1967 under the chairmanship of Harold E. Hedger, Fellow and Honorary member of ASCE, the History and Heritage Committee has reviewed many civil engineering projects located in the eleven county area originally comprising the Los Angeles Section.
Four criteria were applied to determine the suitability of these projects for designation as historic civil engineering landmarks. In each case, a project must have outstanding stature as a civil engineering feat or memorial, it must be unique, it must contain an important innovation in design and construction, and it must have historical significance.
The application of these stringent standards has resulted in the recognition of (more than sixty) projects as historic civil engineering landmarks. In most cases, a certificate of recognition has been presented to the present owners of the landmark. Bronze plaques have been placed at a number of sites. (Click on the above label, "Plaques Placed", to see a listing.)
Annual Award Winners
Centennial Video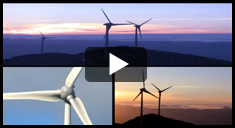 The American Society of Civil Engineers, Los Angeles Section, celebrated its 100th Anniversary in the Year 2013. View the video.
Upcoming Events
Current Newsletter