News
Welcome to the ASCE LA Section News Corner! Here we cover local and regional news about civil engineering, infrastructure, and the civil engineering profession for the Southern California region. If you are aware of any news that you feel should be posted and shared, please contact our ASCE Section Administrator at [email protected]. Newspaper articles or links, newspaper and television video clips, newsletter excerpts, etc are welcome.
Job Opportunities:
Check back at a later time for more job postings.
Other News:
June 17, 2009
Sustainability in practice today
http://www.cenews.com/article.asp?id=3829
April 23, 2009
Orange County Water System Wins 2009 OPAL
Download Outstanding Civil Engineering Achievement Article
Oct. 8, 2008
Prop. 1A supporters push for high-speed rail at UCR rally
http://www.pe.com/localnews/murrieta/stories/PE_News_Local_S_rail09.3832904.html
July 30, 2008
Crumbling infrastructure


http://www.cnn.com/video/?/video/us/2008/07/30/kaye.crumb.infra.cnn
California Infrastructure Coalition Newsletter
http://www.calinfrastructure.org/
September 14, 2008 -Los Angeles Times
America's Broken Infrastructure
U.S. highways and bridges are crumbling, and it will take billions of dollars to fix them. How do we raise the money?
http://www.latimes.com/news/printedition/opinion/la-ed-transportation14-2008sep14,0,2207685.story
Civil Engineering students compete in the ACI competition in LA
http://www.bcit.ca/news/events/event04250800000001.shtml
Regional Support Gains Headway on Green Valley Initiative
http://findarticles.com/p/articles/mi_m0EIN/is_2008_July_21/ai_n27929658
Intro Video of Civil Engineering
http://video.google.com/videoplay?docid=6488259764438751403&ei=otjbSP-CH4aYrQLWhZmZCw&q=civil+egnineering&vt=lf&hl=en
The Caltech Associates Find Out if Los Angeles Can Survive the "Big One"
Science & Education
Press release from: Caltech Y
http://www.openpr.com/news/54743/The-Caltech-Associates-Find-Out-if-Los-Angeles-Can-Survive-the-Big-One.html
Annual Award Winners
Centennial Video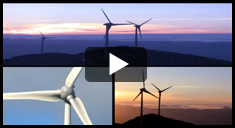 The American Society of Civil Engineers, Los Angeles Section, celebrated its 100th Anniversary in the Year 2013. View the video.
Upcoming Events
Current Newsletter