Scholarships
Students are the future of the profession and the Society and the Section is firmly committed to assisting civil engineering students and student chapters through financial support, mentor programs, scholarships, and other programs. These programs have been established to provide support and assistance for these young people beginning careers in civil engineering.
In particular, the Section has established four scholarships for undergraduate ASCE students through substantial endowments in the name of leaders from within the Section.
Jack W. Pierce Scholarship
Jack W. Pierce was born August 23, 1921 in Reno, Nev., and died Aug. 17, 1981. His extensive education included public schools in Reno, followed by graduation from University of Nevada in 1943 with a degree in Civil Engineering. He immediately enrolled in Midshipman School at Columbia University, followed by additional naval training at William and Mary College. In 1946, following service in World War II, he entered Stanford University, graduating in 1948 with a Masters degree in Civil Engineering. His military service was in the the Pacific Theatre as a Lieutenant in the Naval Reserve, including the Battle of Iwo Jima, and duty after the surrender in Japan and the mainland of China.
His first civilian assignment was with the Eastbay Municipal Water District in Berkeley, Calif., and from 1951 to 1956 he was with the Metropolitan Water District of Southern California, directing routing of water to eastern Riverside County. Next he became Director of Research for Southern California Gas Co. in Los Angeles, holding this post for 13 years. He then joined Toups Engineering Co. in Orange County, and later Daniel, Mann, Johnson & Mendenhall in Los Angeles. At the time of his death he was Vice-president of Lowry Associates in Irvine, Calif.
Pierce was active in many professional and civic organizations. He was a past president of the Los Angeles Section of American Society of Civil Engineers, and a director of the national organization. He acted as general chairman for the 1974 national convention of the Society. He was also a past president of the Los Angeles Association of Technical Management. He traveled extensively all over the world lecturing on hydraulic and gas systems. In 1979, he was awarded a Distinguished Service Award by the American Gas Association.
He was active in Y.M.C.A. and Boy Scouts work, Red Hill Country Club, Cucamonga, Calif., Stanford Alumni Associates, Kiwanis International, and Republican National Committee.
From an abstract of a memoir prepared by Brian A. Robinson, M. ASCE. and John M. Server, M. ASCE.
Leo and Pat Hirschfeldt Scholarship
(Information regarding the background on this scholarship is forthcoming)
Philip Abrams Scholarship
(Information regarding the background on this scholarship is forthcoming)
Jeffrey Gordon Scholarship
(Information regarding the background on this scholarship is forthcoming)
These scholarships are administered by the Younger Member Forum under the guidance of the Vice President of Student Activities of the Section Board. Undergraduate students that are junior in standing and graduating in the year following the awarding of the scholarship are eligible. For additional requirements, contact the Section VP – Student Affairs.
Factors that are considered with these scholarships are contributions to ASCE and the community in addition to grade point average. Students are encouraged to submit for these scholarships even if their GPA is not exemplary. Contributions outside of the GPA are very important considerations. For the schedule of these scholarships, contact the YMF Chair.
Annual Award Winners
Centennial Video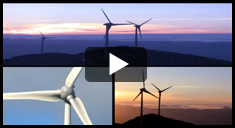 The American Society of Civil Engineers, Los Angeles Section, celebrated its 100th Anniversary in the Year 2013. View the video.
Upcoming Events
Current Newsletter