Student Membership
Students are the future of our profession. In keeping with the understanding of the importance of student involvement to the Society and to their education, ASCE has determined that national student membership is free of charge. National student membership provides numerous benefits both as a student as well as upon graduation.
As a student member you are able to participate in the numerous conferences and events that ASCE sponsors. In addition, you are eligible for the LA Section scholarships, Society scholarships, awards, and networking opportunities that are out of reach to a student that is not a member of ASCE.
In addition to the benefits as a student, the transition from student membership to Associate Member upon graduation, is a graduated cost. In other words, a student member, upon graduation, is an associate member for a period of time for free. As membership years progress, membership fees are gradually increased to the full membership rate rather than the full rate being applied upon graduation.
There are numerous other advantages to becoming a student member. For additional information, go to http://www.asce.org/membership/studmem.cfm. Also, talk to the Faculty Advisor or Practitioner Advisor at your school or your student chapter leadership.
Annual Award Winners
Centennial Video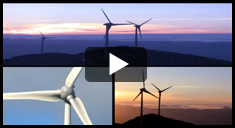 The American Society of Civil Engineers, Los Angeles Section, celebrated its 100th Anniversary in the Year 2013. View the video.
Upcoming Events
Current Newsletter