Stormwater Technical Group - San Bernardino/Riverside Branch
Welcome to the ASCE San Bernardino and Riverside Counties Branch Stormwater Committee. The Stormwater Committee was formed to add value to ASCE membership and to address stormwater issues we all encounter every day. The Committee provides a forum for networking in an atmosphere that includes dinners, workshops, and seminars. These activities are in addition to those already offered by the Branch. The public is welcomed to attend and participate in the Committee as a volunteer. If you are interested, please contact the Committee Chairman. We hope to see everyone at our upcoming events. Please see the calendar on the home page for upcoming events.
Click here to view the Stormwater Committee web site at http://www.asce-sbriv.org.
Annual Award Winners
Centennial Video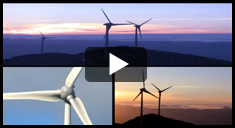 The American Society of Civil Engineers, Los Angeles Section, celebrated its 100th Anniversary in the Year 2013. View the video.
Upcoming Events
Current Newsletter