Hydrology and Hydraulics Technical Group - Orange County Branch
History
The Orange County Branch Hydrology and Hydraulics Technical Group (HHTG) has been very successful ever since it was founded in 1991. The HHTG was originally incorporated as a Technical Group under the by-laws of ASCE Los Angeles Section, but later moved under the auspices of the ASCE Orange County Branch. At present the HHTG organizes bimonthly programs and attracts over 50 professionals working in the field of hydrology, hydraulics, and related areas
Description
The Orange County Branch HHTG serves the American Society of Civil Engineers (ASCE), its members and supporters by conducting periodic meetings for the advancement of knowledge in the technical field of hydrology and hydraulics of stormwater, flood control and water conveyance facilities, the professional application of this knowledge to the solution of engineering problems and the promotion of the overall objectives of ASCE. The goal of the HHTG in conducting periodic meetings is to provide informative presentations to its members and guests, and to provide them with an opportunity to exchange information and ideas for the benefit of all participants.
Meetings of the HHTG are planned throughout the year as technical presentations and seminar events. If you would like present one of your projects at one of our monthly lectures, or if you have any particular related topic that may be of interest, please do not hesitate to contact any of the HHTG officers. If you have any questions or comments, please contact Technical Group Chair .
Click Here to view the group's web site.
Annual Award Winners
Centennial Video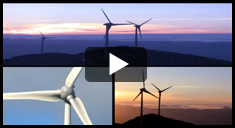 The American Society of Civil Engineers, Los Angeles Section, celebrated its 100th Anniversary in the Year 2013. View the video.
Upcoming Events
Current Newsletter