Santa Barbara/Ventura Branch
Welcome from the Santa Barbara-Ventura Branch.

The Santa Barbara-Ventura Branch was formed in 1953 as part of the Los Angeles Section and it is one of several branches formed that year. Currently the branch has over 570 members varying in age from 19 to 99 years from both the private and public sectors. The geographic area of the branch includes all of Ventura and Santa Barbara Counties which covers approximately 6000 square miles with over 120 miles of coastline and contains the communities of Santa Barbara, Ventura, Santa Paula, Santa Maria, Fillmore, Goleta, Thousand Oaks, Camarillo, Solvang, Moorpark, Buelton, Montecito, Oxnard, Los Alamos, Isla Vista, Ojai, Orcutt, Simi Valley, Guadalupe, Piru, Port Hueneme, Los Olivos, and Santa Yenz.
The branch membership meets once a month to exchange ideas, information, and technologies along with advancing civil engineering through education and shared experience.
Past President's message

Recently, I attended the Los Angeles Business Council's Sustainability Summit held at the Getty Center and I have to report to you that I came away feeling a little better about society's progress in sustainability. I was quite impressed with discussions by Los Angeles' Civic, Business, and Industry Leaders on the topics of how becoming sustainable has lead them to increased profits and how it increased value for their clients, how their clients are not just asking about sustainable practices but now are demanding that they be in place in new and old buildings alike, how they feel that the effort to do away with AB32 was miss guided and would have set our state back and would not bring any new jobs, and that the current job growth, what little of it there is now, is 10 to 1 in favor of green jobs. One speaker made the point that the current commercial real estate glut with 40% vacancy rate is in properties that are energy wasters and the buildings that have incorporated sustainable elements which make their operation less expensive are in high demand. I found it an exciting discussion.
Please check the links to the left for our event updates and newsletters.
If you would like to volunteer to be a member of one of our new sub-committees, The Legislative Affairs Committee or the Sustainability Committee, or have a topic for one of our monthly meetings or an articale you would like to have published in the our monthly newsletter, please contact Carlos Sanchez at [email protected]. If you would like to get involved with our very active YMF members, please contact our YMF President, Adam Hendel at [email protected].
Thank you for your support and commitment to ASCE.
Sincerely,
Paul Callaway, P.E., M.ASCE, Branch Past President
Chairman, LA Section Sustainability Committee
2014 Award Winners
Centennial Video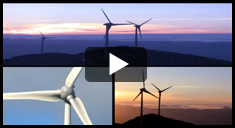 The American Society of Civil Engineers, Los Angeles Section, celebrated its 100th Anniversary in the Year 2013. View the video.
Upcoming Events
Current Newsletter