Desert Area
Welcome to the Desert Area Branch web page. The Branch was created on November 13, 1953, as part of the Los Angeles Section of the American Society of Civil Engineers (ASCE). The Branch encompasses the areas of Inyo and Mono counties.
Currently, the Branch has 52 civil engineering members. We provide opportunities to allow these civil engineers to network, exchange ideas, build leadership skills, create lifelong professional connections, and improve the quality of life in their community.
The Branch participates in activities that bring to the attention of the public the contributions that civil engineers have made to this area. For example, the Branch was instrumental in the 2002 designation of the Tioga Pass Road as a California Historic Civil Engineering Landmark. The Tioga Pass Road is located in Mariposa County, Mono County, and Tuolumne County.
Charlotte Rodrigues, other Desert Area Members,
and Mark Norton, LA Section Past President,
Visit the Site of the Tioga Pass Road
ASCE Historic Plaque
The Tioga Pass road has historic significance because at elevation 9941 feet, it is the highest vehicular pass in California and one of the highest in the contiguous 48 States. Because of its location crossing Yosemite National Park, the Tioga Pass Road has had two significant functions: 1) it gives tourists their only vehicular access to Yosemite's "High Country" and 2) it makes possible the campaign by the National Park Service to encourage people to use the "High Country" and relieve overcrowding at Yosemite Valley. The Tioga Pass Road has historically been a critical part of the regional highway infrastructure.
Elwyne (Lou) Wadsworth Receives his Life Member
Certificate from LA Section Past President Mark Norton
In July 2008, the Desert Area Branch held a Life Member Forum dinner in honor of those ASCE members who have advanced to the Life Members status in the Society and in recognition of their career achievements.
To learn more about our upcoming luncheon or dinner meetings, tours of local civil engineering facilities and projects, and special events, please call Charles Parkes at (760) 873-0204. To join and get involved in the American Society of Civil Engineers and the Desert Area Branch, contact ASCE Headquarters and click on the "Join ASCE" tab.
Annual Award Winners
Centennial Video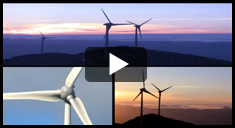 The American Society of Civil Engineers, Los Angeles Section, celebrated its 100th Anniversary in the Year 2013. View the video.
Upcoming Events
Current Newsletter