Life Member Forum - About Us
Annual Life Member Induction Ceremony & Brunch
The Annual Life Member Inducation Ceremony & Brunch is held annually in early March in Monterey Park, CA to honor those Section members who have advanced to Life Member status in the Society and in recognition of their career achievements. The regular invited guest speaker for this event has been the ASCE Society President Elect.
The 2020 Annual Life Member Induction Ceremony & Brunch was held on March 7, 2020, at the Monterey Hill Restaurant in Monterey Park.
Congratulations to our 2020 ASCE LA Section Life Members!
Click here to see the complete list of the 2020 Life Members.
Formation
The Los Angeles Life Member Forum came into being in the early 1990's as a result of the efforts of Bob Bein, P.E., past President of ASCE and the Los Angeles Section, and retired Caltrans District Director, Keith McKean, P.E., now deceased.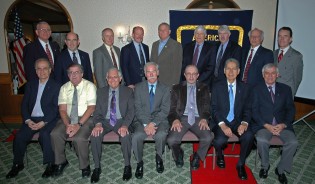 Recognizing that most civil engineers have plenty of life and spunk left in them upon retiring from full-time practice, Bob and Keith embarked upon a venture to harness their excess energy in service to the Society, while providing them the opportunity to remain active for many years after retirement, and giving them something to do that would be interesting to them, but which could also be of great assistance to other members.
Click here to view the Guidelines for Life Member involvement in ASCE.
Function
Increase participation of Life Members in ASCE activities by recognizing them at a special event and drawing upon their wealth of knowledge to further improve Section member services and to accelerate professional growth of its younger members. A Life Member is defined and recognized as an ASCE member who has reached the age of 65 years and shall have paid dues for at least 30 years and shall have had 10 years of continuous membership immediately preceding the attainment of Life Member.
Activities
The Forum holds monthly meetings to listen to technical presentations, foster liaisons with the LA Section, Younger Members, and students, plan luncheon and social events, and receive progress reports from committees. Attendance ranges from ten to twenty. The Forum meetings are held the first Thursday of every month in the offices of the ASCE LA Section Administrator, Gayle Stewart Enterprises, 1405 Warner Ave., Ste. B, Tustin, CA, 92780, 714-258-8306. The Forum is closely aligned with the Younger Member Groups with activities that include community service projects and social events. A Forum representative attends the LA Section Board of Direction meetings and is a voting member of the ASCE LA Section Board.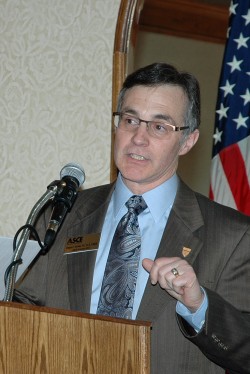 The most important activity is the annual Life Member Brunch. The Los Angeles Section hosts every new Life Member and a guest at the brunch. There is a program that includes invitations to participate in the Life Member Forum, a presentation by the ASCE National President Elect, and an introduction with biography of all Life Members in attendance. There is also a Life Member program document that includes a list of new Life Members and all submitted photographs and biographies.
Committees were formed in the LA Life Member Forum with the intent of providing activities aligned with individual preferences. Currently these include the Infrastructure Advisory, Disaster Assistance Liaison, Mentorship, Public Image, Political Involvement, Field Trips, and Habitat for Humanity.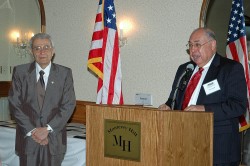 The Infrastructure Advisory community monitors development plans for public facilities such as highways, airports, rail corridors, flood control, air quality improvement and congestion management, among others, and to alert public officials to possible alternatives to consider when adopting such facilities. Life members can take advantage of the fact that they are no longer tied to the policies of their former organizations and can take an independent view of what may be best for the future of society. In many cases, ASCE's Life Member was the original planner/designer of the infrastructure under consideration, which lends special credibility to the input. Committee recommendations have included the following:
Congestion Management recommendations for the US 101/405 interchange, which is the most congested in the United States
Alignment and construction recommendations for the Long Beach Freeway extension, which has been in dispute for over 20 years
Project support for Groundwater Replenishment in Orange County, CA
Support of historic community projects in Pasadena, CA
Public support for Foothill Toll Road alignments with minimal environment impacts in Orange County, CA
The Disaster Assistance Liaison Committee identifies engineers who have expertise in various disciplines who are, or wish to become, certified by the State of California to assist public entities in times of catastrophic disasters, such as earthquakes, floods, and fires. Assistance is provided, where necessary, in acquiring the training required by the State for certification. A roster of qualified individuals is updated annually and submitted to the ASCE Disaster Assistance Committee. Over 200 members of the Los Angeles Section have taken the State certification class. Go to Disaster Preparedness link for more info.
The Mentoring Committee provides Life Member support to students enrolled in a civil engineering curriculum at Southern California colleges and universities. Support is also provided to pre-college students at the high school level. Recent activities included career experience presentations at the "Introduction to Engineering" class at Santa Ana College and a civil engineering career discussion at Cypress College. Life Members have been judges at concrete canoe events.
The Public Image Committee's job is to publicize the activities of the civil engineering profession which have a bearing on quality of life. This effort is linked to the Infrastructure Advisory Committee. The public and the media have difficulty fully understanding complex public works projects, particularly when confronted by opposing special interest groups. Life Members have a unique opportunity to combine their specific knowledge on projects or technical areas along with the ability to present independent views.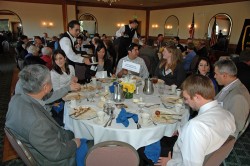 The Political Involvement Committee encourages ASCE members to serve on various community governmental boards, such as city councils and the commissions that can benefit from input from a civil engineer.
The Field Trip Committee provides opportunities for Life Members to visit regional civil engineering projects. The most recent activity was a visit to a local nuclear power plant, which was preceded by a technical presentation.
The Habitat for Humanity Committee provides technical review and assistance to the Younger Member Forum on plans, specifications, and construction of Habitat for Humanity projects. Individual members have also embarked on significant projects. For example, a member compiled the entire history of the Los Angeles Section in digital format. Another member pursued an engineering stamp on behalf of ASCE. It has not been successful, but is an example of the opportunities that are available.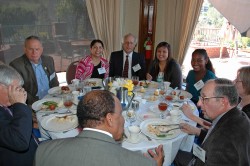 The following critical success factors were identified by Forum members:
The effort must have a leader that believes in the Life Member Forum concept and can communicate that concept to others.
The leader must be willing to communicate face-to-face with other Life Members to encourage participation.
There must be organization support or an individual in an organization that can provide needed resources.
An annual Life Member recognition event is essential. It will bring these members to a Section/Branch meeting and provide the opportunity to encourage participation in Life Member activities. (Many active ASCE members move to a new area upon retirement and never become involved in local Section or Branch activities.)
Life Members want to participate in meaningful activities.
Spouse involvement is important.
A mix of technical and social activities works well.
Life Members and Younger Members work well together.
A meeting framework that allows Life Members to share career experiences is highly supported.
A Forum can respond to Life Member interests for a "peer" organization that fosters a high quality meeting environment.
Camaraderie is important to Life Members. As in all ASCE activities, "it's the people" that sustains the interest.
The LA Life Member Forum makes significant and important contributions to the community and the Los Angeles Section and also provides an organization place for Life Members. In fact, the LA Life Member Forum has been viewed by ASCE leadership as a successful model for propagating such forums throughout the entire professional society. Click here to view the new guidelines prepared by the LA Life Member Forum members, Norm Buehring and Carl Blum, which were distributed Society wide to encourage all Sections and Branches to form their own Life Member Forum.
Past Events
Inland Empire Utility Agency's Regional Wastewater Treatment Plant 5 and Water Quality Lab Tour - November 1, 2018
Photos courtesy of Mark Komoto, P.E., 2018 ASCE LA Section Life Member

Gerald Desmond Bridge Replacement Project Construction Tour - August 16, 2018
Photos courtesy of Mark Komoto, P.E., 2018 ASCE LA Section Life Member
Annual Award Winners
Centennial Video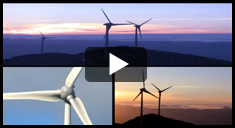 The American Society of Civil Engineers, Los Angeles Section, celebrated its 100th Anniversary in the Year 2013. View the video.
Upcoming Events
Current Newsletter