Water Policy Committee
Committee Members and Meetings
About 15 members who meet at least monthly via teleconference, typically 2nd Thursday of the month at 11:00 am
Purpose
The committee serves the following main purposes:
To support a major initiative involving the release of ASCE's Liquid Assets program and public serve broadcast in Fall 2008. This would include assisting efforts to publicize the broadcast with video trailers and implementing outreach toolkits under development by ASCE Headquarters.
To support existing hydraulics and hydrology technical groups and Environmental and Water Resource Institute activities that promote attention to water supply, water quality and water infrastructure needs.
To promote and support integrated regional water management planning and multi-beneficial project implementation
To serve as a Section liaison with a proposed ASCE Region 9 Water Policy Committee under development. The Section water policy committee would support ASCE Region 9 with support of its annual ASCE Region 9 Symposium, provide early policy direction regarding water issues to ASCE members in preparation for the Annual Day at the Capitol Event, and to work with other professional associations and organizations in the State of California whose main focus is on water issues.
Active Sub-Committees
Legislative Committee – to monitor pending state legislation relative to water supply, recycled water, desalination,etc . Develop positions on the legislation (or suggest modifications) and bring to the full committee for endorsement. Develop an association with, or maintain close contact with Southern California legislators to present formal Committee positions. Coordinate with Branch and Section Legislative Committees
Liaison Committee – to maintain contact with ASCE Technical Groups related to water, the environment, and infrastructure as well as other industry related associations including AWWA, ACWA, WEF, CWEA, WaterReuse, Economic Development organizations, League of California Cities, etc to ensure a coordinated position on water issues.
Outreach Committee – develop a speaker's bureau to present positions, write Op-ed pieces to inform the public of water infrastructure needs, participate in programs of professional organizations, work with schools, etc.
Annual Award Winners
Centennial Video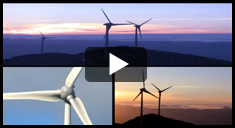 The American Society of Civil Engineers, Los Angeles Section, celebrated its 100th Anniversary in the Year 2013. View the video.
Upcoming Events
Current Newsletter