Education
K-12 Outreach
The future of the civil engineering profession, as well as our communities, lies in the youth of the world. As engineers, we design the quality of life for the general public. In addition we possess the knowledge and wisdom to assist our younger generations as they strive to provide the quality of life for future generations. The Society has determined in the Vision 2025 that our young people are the key to the future.
As a result of this, the Society has taken a leadership role in providing tools and resources to educate the young people in our communities. ASCE has teamed with public television on the "Building Big" series on PBS. In addition, another program, "Design Squad" has been developed showing young people designing solutions to real engineering problems. The "Curious George" program is another example of outreach to our young people.
The United States Military Academy at West Point has developed the West Point Bridge Design Contest sponsored by ASCE. In this contest, young people are able to download free software that allows them to design a bridge for efficiency. The tools are there for the students to learn from. The designer is able to take and existing template, modify it, and load test it by watching a truck drive over the bridge. As the truck drives onto segments of the bridge, members under stress and strain gain in color intensity indicating critical points. This is software that is fun for children of all ages.
The Society has a number of programs and materials available for teachers and others to introduce young people to engineering or science, as well as provide valuable career information. Please go to http://www.asce.org/community/educational/ for additional information on available educational programs.
The Section's Vice President of Student Activities is coordinating K-12 outreach across the section. This process will incorporate activities by each Branch into a coordinated effort to make a difference to our young people. We are excited about opportunities to join with teachers and administrators from throughout the Los Angeles Section to reach out to K-12 students by hosting contests and events, and provide speakers to classes. In addition, we are looking forward to the opportunity to work with school administrators in preparing our future generations not just for a career in engineering, but to be responsible citizens.
Continuing Education
It is our responsibility as professional engineers to remain abreast of developments in technology, systems, means and methods, and community issues. There are numerous opportunities for professional development offered by ASCE. These opportunities, such as seminars, webinars, programs, meetings, and conferences, are available to all engineers and especially members of the Society. In many cases these opportunities qualify as a source of continuing education points. Additional information can be found at http://www.asce.org/professional/conted/.
Annual Award Winners
Centennial Video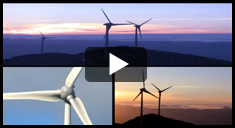 The American Society of Civil Engineers, Los Angeles Section, celebrated its 100th Anniversary in the Year 2013. View the video.
Upcoming Events
Current Newsletter