Technical Groups
Within the ASCE Los Angeles Section, all technical groups originally formed under the Section were transferred from the Section to the branches within the Section in 2002 to provide more local involvement. Since that time, several new technical groups have been formed. To learn more about technical groups in your area, please click on the links shown.
Metropolitan Los Angeles Branch
• Airport Transport
• Forensic Engineering
• GeoInstitute
• Hydrology and Hydraulics
• COPRI
Orange County Branch
• Construction Institute
• Environmental & Water Resources Institute (EWRI)
• GeoInstitute
• Structural Engineering Institute
• Transportation and Development Institute (T&DI)
San Bernardino-Riverside Branch
Annual Award Winners
Centennial Video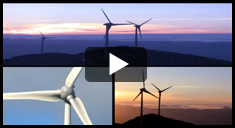 The American Society of Civil Engineers, Los Angeles Section, celebrated its 100th Anniversary in the Year 2013. View the video.
Upcoming Events
Current Newsletter