Welcome from the ASCE Los Angeles Section Board
ASCE LA Section Annual Life Member Brunch - March 7, 2015.
In honor of those ASCE members who have advanced to Life Member status in the society and in recognition of their career achievements. Please register for the 2015 Life Member Brunch today!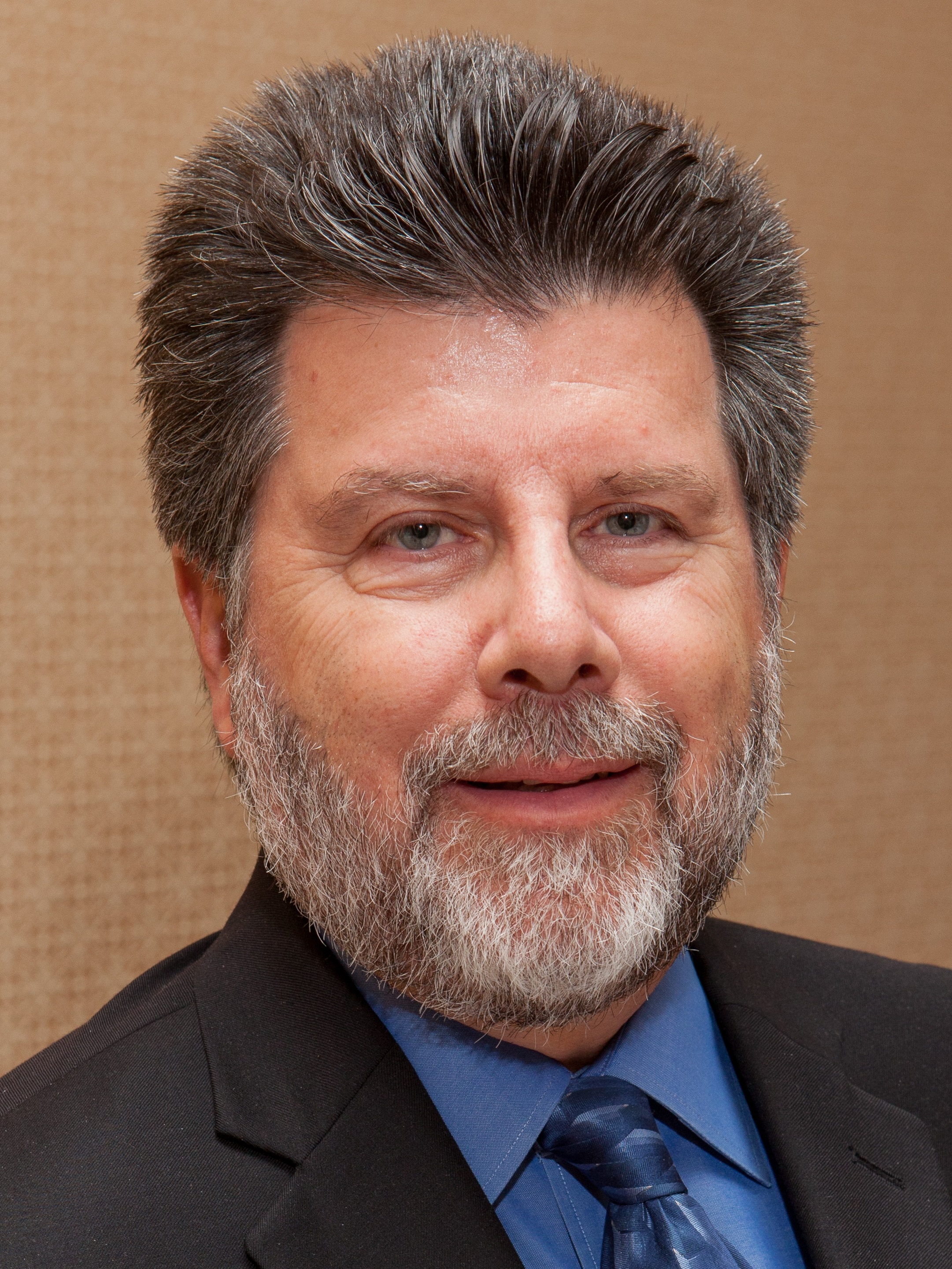 Welcome to the Los Angeles Section of the American Society of Civil Engineers! I thank you for the opportunity and privilege to serve as your President for the 2014-15 fiscal year. The Los Angeles Section is one of the very best groups in all of ASCE and we can be proud of the Section's legacy, services and programs in support of all of our members. My commitment to you is that "my door is always open" to be contacted and to discuss any issues within the Section that needs attention.
Our Section has its foundations in our seven Branches. They provide the framework for developing local activities that provide value to our members. As always, the Section strives to increase the public stature of the civil engineering profession and maximize the resources available to the Branches, Younger Member Forums, Life Member Forums, Institutes and Student Chapters. As a Section, we are continuing our advocacy, education, programs, legislative outreach and the promotion of Civil Engineering.
This organization operates on the volunteer model and only operates with the generous time given by many of our members, your fellow professionals. We seldom take enough time to thank our volunteers for countless hours of service. I appreciate all of your work and thank you for your continued dedication to ASCE. Only you can make this Section and all of its component parts even better and only you can get out of this organization what you put into it. Now is the time to renew your membership, to get involved and to keep the Los Angeles Section a vibrant organization. Our Section has many opportunities for volunteerism and I invite you to become a regular participant in Section and Branch activities. These groups have a lot to offer and are a great source of information and networking for our members. Please take a look at the activities that are planned by all of our groups and become a volunteer!
Please contact me if you have any recommendations to improve the Los Angeles Section.
Sincerely,
Kenneth H. Rosenfield, P.E., F.ASCE
President
American Society of Civil Engineers
Los Angeles Section c/o Gayle Stewart Enterprises
(714) 258-8306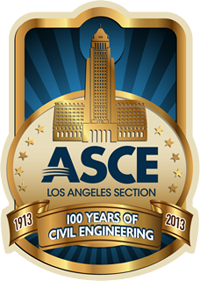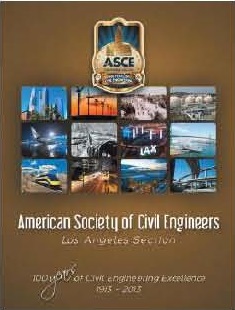 The ASCE Los Angeles Section is pleased to announce the publication of the ASCE Los Angeles Section's Centennial Commemorative Book. This unique book displays remarkable photo highlights of the past year's Centennial events along with descriptions of infrastructure sectors in the Section, a Section Timeline, Civil Engineering Landmarks that are a part of our history and heritage and profiles of civil engineering leaders who supported ASCE and civil engineering in the Los Angeles section area over the last 100 years. This beautiful publication is an 8 ½" x 11" soft cover book loaded with high quality photos and articles perfect as a table top display or keepsake for years to come. For a limited time, while supplies last, and for a small donation of $35 to the Section, the Centennial Commemorative Book can be yours as our thank you in support of the Los Angeles Section of ASCE! Please make your donation by check made out to the Los Angeles Section of ASCE and mail to Gayle Stewart Associates, 1405 Warner Avenue, Suite B, Tustin, CA, 92780. For more information, Call 714-258-8306.
Bi-Monthly Board Meetings

Day: Held in February, April, June, August, October, and December. Please check the calendar for the specific date, time and location.
Time: 7:30 am – 10:00 am
Location:
ASCE LA Section Office
1405 Warner Ave., Ste B.
Tustin, CA 92780
Everyone is welcome
News
2014 Award Winners
Centennial Video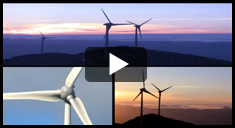 The American Society of Civil Engineers, Los Angeles Section, celebrated its 100th Anniversary in the Year 2013. View the video.
Map of the ASCE Los Angeles Section and Branches
Upcoming Events
Current Newsletter
Administrator
ASCE LA Section Administrator
Gayle Stewart Enterprises
1405 Warner Ave., Ste. B
Tustin, CA 92780
[email protected]
(714) 258-8306