Welcome from the ASCE Los Angeles Section Board
ASCE Los Angeles Section 2019 Annual Meeting, Installation of Officers & Awards Luncheon
Saturday, October 5, 2019 | 11:00 am - 2:00 pm
Hyatt Regency Long Beach, 200 S. Pine Ave., Long Beach, CA 90802
Register Today!


Welcome to the Los Angeles Section of the American Society of Civil Engineers! I still can't believe that the time has come for me to take the position as ASCE Los Angeles Section President! I am very honored to have this opportunity to serve as your President and enthusiastic about this upcoming year.
I shared with the Board my goals for the 2018 - 2019 year. I would like to share these goals with you and how we, as a Section, can incorporate it into our own future goals with your help.
Goal #1:
Let us increase membership and improve membership participation and retention. Our Section is one of the largest in the Nation and have a lot of resources that we can share with each other. Let us all develop leadership to strengthen the Section and to broaden our member's perspective. The Los Angeles Section and the Branches have always been seeking new ideas on how we can improve. My involvement in ASCE has definitely helped me out with the leadership skills I have needed on the job and has also been a tremendous asset in regards to networking. If you haven't had a chance to get involved it's never too late. Participating in the monthly Branch luncheons is a great way to start. If it's an interesting topic, share and invite a coworker.
Goal #2:
Promote member involvement in public policy decision making and in the finance of infrastructure at the national, state, and local levels. The Legislative Committee for all the Branches would like to see each member get involved. We as civil engineers need to be the biggest advocate in promoting infrastructure maintenance and ensuring that our communities understands what is at stake.
Goal #3:
Develop pre-college student outreach programs throughout the Section. Some of the Branches have had a big push in soliciting volunteers and schools for our K-12 Outreach Program. These kids are our future and I encourage every member to go to your kid's school for a job fair or participate in our outreach school visitations. If each of our branch members volunteered just three hours of their time each year, imagine the number of schools we can visit. We need to get these kids interested in civil engineering at an early age so they can be open to the option of a career in civil engineering or be educated enough to understand the importance of what our field and projects accomplish in the world.
Goal #4:
Promote the profession in our communities to enhance its stature through education of our members and the public concerning infrastructure needs and sustainable development. I hope that each one of you will take a few moments to communicate with your family, friends and colleagues regarding the importance of infrastructure funding and how sustainable development will change the future. If we don't start making a change, who will?
Goal #5
Advocate professional development through professional registration, Society and Section membership, and lifelong learning to aid our members continued growth throughout their careers. The Section is proud to have such an active Younger Member Forum with whom we are big advocates of obtaining professional registration. We must continue our education and seek innovative approaches to old and new problems.
I hope each one of you will pick at least one goal and run with it! I look forward to working with each member on these goals. If you have any suggestions, please feel free to let me know. Let's get the ball rolling on these goals and make this one of the best years ever!
Please contact me if you have any recommendations or comments to improve the Los Angeles Section.
Sincerely,
Steven King, P.E., M.ASCE
2018 - 2019 President
American Society of Civil Engineers Los Angeles Section
c/o Gayle Stewart Enterprises
(714) 258-8306
Bi-Monthly Board Meetings

Day: Held in February, April, June, August, October, and December. Please check the calendar for the specific date, time and location.
Time: 5:30 pm – 8:00 pm
Location:
ASCE LA Section Office
1405 Warner Ave., Ste B.
Tustin, CA 92780
Everyone is welcome
News
Annual Award Winners
Centennial Video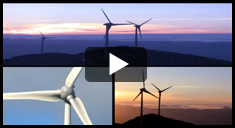 The American Society of Civil Engineers, Los Angeles Section, celebrated its 100th Anniversary in the Year 2013. View the video.
Map of the ASCE Los Angeles Section and Branches
Upcoming Events
Current Newsletter
Administrator
ASCE LA Section Administrator
Gayle Stewart Enterprises
1405 Warner Ave., Ste. B
Tustin, CA 92780
[email protected]
(714) 258-8306