Awards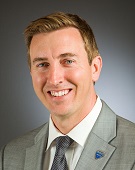 2018-2019 ASCE Los Angeles Section President, Steven King, P.E., M.ASCE
Each year, the Los Angeles Section presents Project and Individual Awards at the Section Annual Meeting and Awards Dinner Ceremony. These Awards are selected from nominations made by the Branches, Younger Member Forum, Life Member Forum, Technical Groups, Committees, and individual members. All nominations should be coordinated with and processed through the local Branch in which the person is a member or where the project is located. All Award recipients, both Projects and Individuals, will be the official nominees for a Region 9 Award, and will be automatically forwarded to the Region 9 Awards Committee for consideration of a Region 9 Award to be presented in the following calendar year.
The award categories are as follows:
Project Award Categories:
Outstanding Airports and Ports Project
Outstanding Architectural Engineering Project
Outstanding Bikeways and Trails Project
Outstanding Bridge Project
Outstanding Community Improvement Project
Outstanding Construction Project
Outstanding Energy Project
Outstanding Environmental Engineering Project
Outstanding Flood Management Project
Outstanding Geotechnical Project
Outstanding Historical Renovation Project
Outstanding Parks and Recreation Project
Outstanding Roadways and Highways Project
Outstanding Seismic Retrofit Project
Outstanding Small Project
Outstanding Structural Engineering Project
Outstanding Sustainable Engineering Project
Outstanding Transportation Project
Outstanding Urban or Land Developement Project
Outstanding Water Project
Outstanding Water/Wastewater Treatment Project
Individual Award Categories:
Excellence in Journalism
Lifetime Achievement Award
Outstanding ASCE Branch Officer
Outstanding ASCE Faculty Advisor
Outstanding ASCE Life Member
Outstanding ASCE Practitioner Advisor
Outstanding ASCE Section Officer
Outstanding Civil Engineer in Community Service
Outstanding Civil Engineer in Legislative Activities
Outstanding Civil Engineer in the Private Sector
Outstanding Civil Engineer in the Public Sector
Outstanding Civil Enginering Student
Outstanding YMF Officer
Outstanding Younger Civil Engineer
State Legislator of the Year
Nominated projects shall be located within the boundaries of the Los Angles Section. Individual Nominees shall be ASCE Section members, except for the Excellence in Journalism Award and State Legislator of the Year Award. The award submission shall all be electronic and submitted through the ASCE Region 9 Awards website. Nominations should include all pertinent information to provide the best possible description of the nominee. The Award Nominations become the property of the Los Angeles Section of ASCE and may be publicized without further permission. The Award Nominations will be evaluated by the Section's Awards Committee and award winners will be notified.
2017 Award Winners
Project Award Categories:
Airports and Ports Project - Port of LOng Beach Pier E Terminal Container Yard / Intermodal Rail Yard Phase 2
Architectural Engineering Project - New Northeast Police Station Phase 1b
Bikeways and Trails Project - Highway 41 Multi-Purpose Class I Path
Bridge Project - Idaho Avenue Pedestrian Overcrossing Replacement
Community Improvement Project - Huntington Beach Senior Center in Central Park
Construction Project - 91 Project
Energy Project - Waste to Energy - Hydro Turbine at M-7W Pressure Reduction Station
Environmental Engineering Project - Peters Canyon (Wash) Channel Water Capture and Reuse Pipeline Project
Flood Management Project - Oxford Retention Basin Multi-use Enhancement Project
Geotechnical Project - Pine Mountain Club Fire Station #58
Historical Renovation Project - Christ Cathedral Tower of Hope Seismic Retrofit
Parks and Recreation Project - Rosetta Canyon Sports Park
Roadways and Highways Project - Donlon Road Realignment
Small Project - Freedom Plaza
Structural Engineering Project - Wilshire Grand Center
Sustainable Engineering Project - Laurel Canyon Boulevard Green Street Design-Build
Transportation Project - State Route 178 Widening
Water Project - LADWP City Trunk Line SEM Tunnel
Water/Wastewater Treatment Project - Hyperion Water Reclamation Plant Digester Gas Utilization Project
Special Award - Emerald Bay Entrance Widening
Individual Award Categories:
Outstanding Civil Engineering Student - Suraj Chandrakant Patel
Outstanding Practitioner Advisor - Jazz T. Gilbert, P.E.
Outstanding Faculty Advisor - Dr. Jong Wha Bai, P.E.
Outstanding Civil Engineer in the Private Sector - Steven J. Huff
Outstanding Civil Engineer in the Public Sector - Dr. Cris B. Liban, P.E.
Outstanding Civil Engineer in Legislative Activities - Mojgan Hashemi, P.E.
Outstanding Civil Engineer in Community Service - Monica Morales
Outstanding Civil Engineer in Service to ASCE LA Section - Jennifer Epp, P.E., F.ASCE
Excellence in Journalism - Christopher Haire
Lifetime Achievement Award - Thomas A. Broz, P.E., S.E., F.ASCE
Outstanding Younger Civil Engineer - Ibrahim Ibrahim, P.E.
President's Award - Edwin Quinonez, P.E.
Carl Blum Award - Julian Garcia, P.E.
Award Nomination Forms
Annual Awards Archives
Administrator
ASCE LA Section Administrator
Gayle Stewart Enterprises
1405 Warner Ave., Ste. B
Tustin, CA 92780
[email protected]
(714) 258-8306