Awards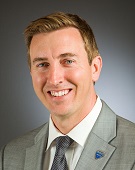 2018-2019 ASCE Los Angeles Section President, Steven King, P.E., M.ASCE
Each year, the Los Angeles Section presents Project and Individual Awards at the Section Annual Meeting and Awards Dinner Ceremony. These Awards are selected from nominations made by the Branches, Younger Member Forum, Life Member Forum, Technical Groups, Committees, and individual members. All nominations should be coordinated with and processed through the local Branch in which the person is a member or where the project is located. All Award recipients, both Projects and Individuals, will be the official nominees for a Region 9 Award, and will be automatically forwarded to the Region 9 Awards Committee for consideration of a Region 9 Award to be presented in the following calendar year.
The award categories are as follows:
Project Award Categories:
Outstanding Airports and Ports Project
Outstanding Architectural Engineering Project
Outstanding Bikeways and Trails Project
Outstanding Bridge Project
Outstanding Community Improvement Project
Outstanding Construction Project
Outstanding Energy Project
Outstanding Environmental Engineering Project
Outstanding Flood Management Project
Outstanding Geotechnical Project
Outstanding Historical Renovation Project
Outstanding Parks and Recreation Project
Outstanding Roadways and Highways Project
Outstanding Seismic Retrofit Project
Outstanding Small Project
Outstanding Structural Engineering Project
Outstanding Sustainable Engineering Project
Outstanding Transportation Project
Outstanding Urban or Land Developement Project
Outstanding Water Project
Outstanding Water/Wastewater Treatment Project
Individual Award Categories:
Excellence in Journalism
Lifetime Achievement Award
Outstanding ASCE Branch Officer
Outstanding ASCE Faculty Advisor
Outstanding ASCE Life Member
Outstanding ASCE Practitioner Advisor
Outstanding ASCE Section Officer
Outstanding Civil Engineer in Community Service
Outstanding Civil Engineer in Legislative Activities
Outstanding Civil Engineer in the Private Sector
Outstanding Civil Engineer in the Public Sector
Outstanding Civil Enginering Student
Outstanding YMF Officer
Outstanding Younger Civil Engineer
State Legislator of the Year
Nominated projects shall be located within the boundaries of the Los Angles Section. Individual Nominees shall be ASCE Section members, except for the Excellence in Journalism Award and State Legislator of the Year Award. The award submission shall all be electronic and submitted through the ASCE Region 9 Awards website. Nominations should include all pertinent information to provide the best possible description of the nominee. The Award Nominations become the property of the Los Angeles Section of ASCE and may be publicized without further permission. The Award Nominations will be evaluated by the Section's Awards Committee and award winners will be notified.
2018 Award Winners
Project Award Categories:
Architectural Engineering Project - Woodland Hills Recreation Center, Pool and Bathhouse
Bikeways and Trails Project - City of Goleta Hollister Ave Class I Bike Path/Multi-Purpose Path SRTS
Bridge Project - Riverside Drive Viaduct Replacement over the Los Angeles River
Community Improvement Project - Bryce E. Hanes Park
Construction Project - Hemet Elementary School Campus Replacement
Energy Project - Beacon Solar & Battery Energy Storage
Environmental Engineering Project - Southeast Drainage Channel Improvement at Corona Landfill
Flood Management Project - Wagon Wheel Creek Restoration and Stormwater Management
Geotechnical Project - Ortega Highway Emergency Repair
Historical Renovation Project - Hey Rookie Pool
Parks and Recreation Project - Crown Valley Park Channel Entry Improvements
Roadway and Highway Project - I-5/La Novia Roundabout
Small Project - Creston Gardens Apartments Renovation
Structural Engineering Project - Anaheim Convention Center Betterment VII
Sustainable Engineering Project - ABC Green Home 3.0 Project
Transportation Project - OCTA OC Bridges Program
Urban and Land Development Project - Cal Poly Pomona Student Housing
Water Project - TCP Wellhead Treatment
Water/Wastewater Treatment Project - IEUA Water Quality Laboratory
Individual Award Categories:
Outstanding ASCE Branch Officer - Erin LaBuda, P.E.
Carl Blum Award - Melissa Barbosa, P.E.
Outstanding Civil Engineer in Community Service - Bradley Dybel, P.E., G.E., C.E.G.
Outstanding Civil Engineer in Legislative Activities - Elizabeth Ruedas, P.E.
Outstanding Civil Engineer in the Private Sector - Joseph L Seibold, P.E.
Outstanding Civil Engineer in the Public Sector - TJ Moon, P.E.
Outstanding Civil Engineer in Service to YMF - Jazzy Quinabo, E.I.T.
Outstanding Civil Engineering Student - Allison Woodworth
Outstanding ASCE Faculty Advisor - Seema C. Shah-Fairbank, P.E., Ph.D.
State Legislator of the Year - Senator Josh Newman
Lifetime Achievement Award - James H. Clark, P.E., BCEE, F.ASCE, F.WEF
Outstanding ASCE Practitioner Advisor - Carolyn Berg, P.E.
Outstanding Younger Civil Engineer - Nestor Godinez, P.E.
President's Award - Kenneth Rosenfield, P.E., F.ASCE
Award Nomination Forms
Annual Awards Archives
Administrator
ASCE LA Section Administrator
Gayle Stewart Enterprises
1405 Warner Ave., Ste. B
Tustin, CA 92780
[email protected]
(714) 258-8306