Santa Barbara/Ventura Branch
ASCE Santa Barbara/Ventura Branch - President's Message
Greetings Branch Fellows, Members, Associates, YMF, and those of us working hard to stay on top of membership renewals –
It is so exciting to be addressing you as the 2016-2017 Santa Barbara / Ventura Branch incoming president. My adventure with ASCE began slowly in the late 90's with the occasional "SCE college pizza party" in San Luis Obispo (GO 'STANGS). Over the years with steadily increased participation, my experience has grown into a regular network with an incredible range of Civil and Environmental Engineers across public, private, and institutional sectors. ASCE has proved to be a rock for my career, and I look forward to contributing what I can to pass these immeasurable benefits on to others.
We've got a stellar 2016-17 year planned while riding on the momentum and achievements under our outgoing president, Autumn Glaeser, P.E., M.ASCE. Many thanks to Autumn and the previous Board for their efforts and contributions to a successful tenure.
I have the utmost confidence in this year's new Board (increased in size) while we look forward to some of the highlights in the coming year:
• Bridging geographic constraints for Santa Barbara and Ventura County region general meetings
• NEW Monthly Member and Project Spotlights
• Spring training (professional development opportunities)
• New member mailing distribution system and website with enhanced membership functions
• Second annual SB/V Branch ASCE Civil Engineering Scholarship Award
• Support of the Ventura and Santa Barbara Counties National Engineers Week Banquet and Scholarship Fund
• Public and Educational Outreach (who wants to use our new shake table?)
• Ongoing networking and social gathering opportunities
• Support of our Younger Members Forum
Please feel obliged to reach out to me at any time to share your support or suggestions for our Branch activities and benefits. I hold our Branch membership paramount and hope your ASCE engagements are as equally fulfilling.
Respectfully,
Ben Fischetti, P.E., M.ASCE
2016-2017 ASCE SB/V Branch President
Annual Award Winners
Centennial Video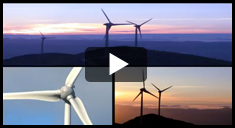 The American Society of Civil Engineers, Los Angeles Section, celebrated its 100th Anniversary in the Year 2013. View the video.
Upcoming Events
Current Newsletter